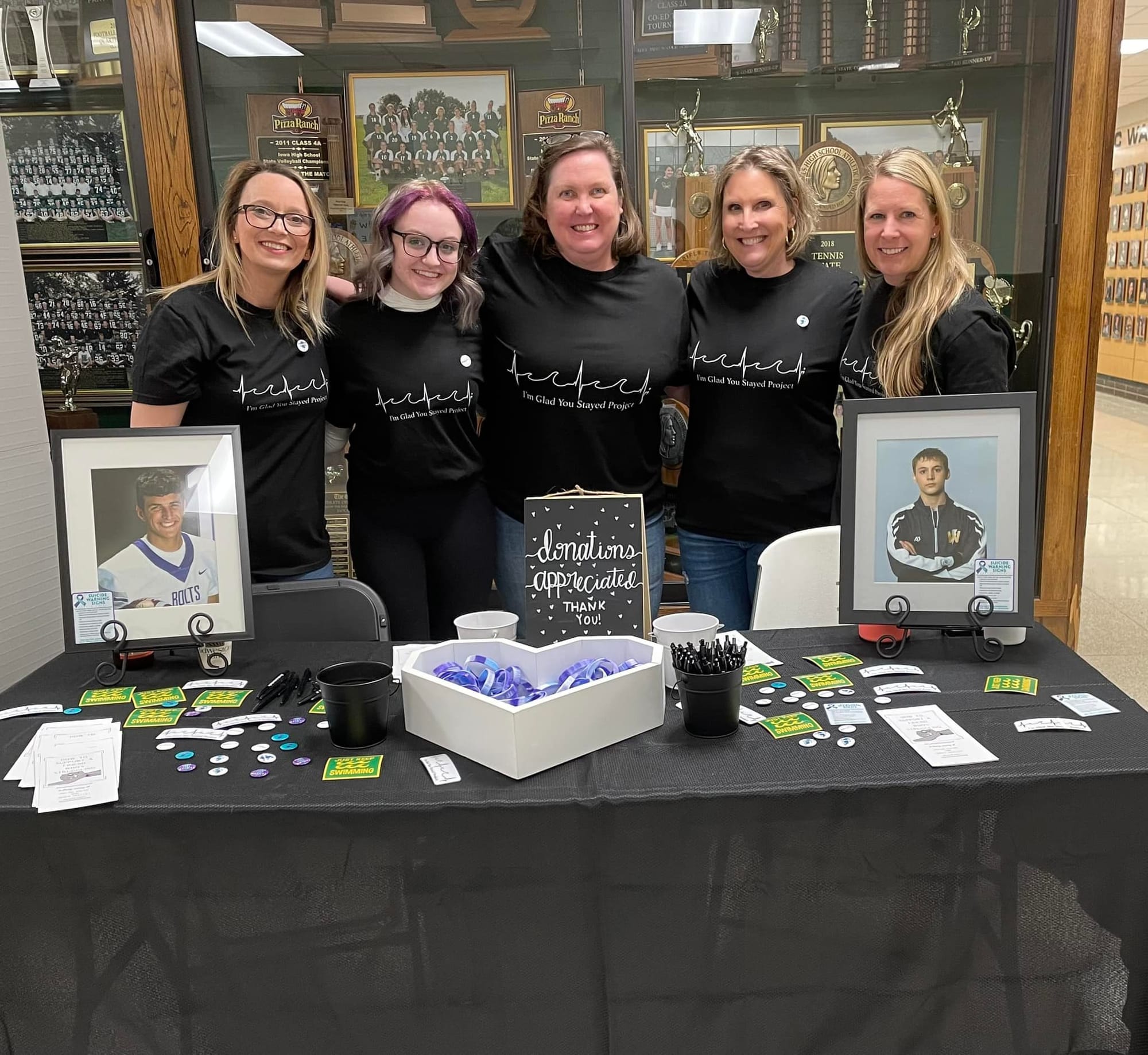 We love to set up our resource tables at schools (especially during lunches), mental health fairs and community events, athletic events, and organization meetings! We never charge for our resources. Our tables include "Just Keep Swimming/ 988" bracelets, our IGYSP pamphlets about how to help a friend who is struggling, bag tags, and other 988 "swag" such as lanyards, buttons, and stickers.
We do have t-shirts for sale, when available.
Please email us at imgladyoustayedproject@gmail.com to book us for your event.